Lentejas con Chorizo, or Lentils with Chorizo, is a hearty Spanish dish that embodies the essence of comfort food. This classic recipe, hailing from the heart of Spain, is reflective of the country's rich culinary traditions. Renowned for its simplicity and robust, smoky flavor, it's a go-to dish during colder weather, bringing warmth and satisfaction to those who savor its delectable taste.
Lentejas con Chorizo is a soup that marries the earthiness of lentils with the bold, spicy kick of chorizo. The result is a blend of textures and flavors that packs a delicious punch, making it a favorite in Spanish households. The smokiness of the chorizo infuses the entire dish, creating a rich and satisfying experience with every spoonful.
What makes this dish truly remarkable is that it's so easy to prepare! Even for those with limited culinary expertise, crafting a steaming pot of Lentils with Chorizo is both accessible and rewarding. The ingredients are simple and readily available, and the process is straightforward, making it a perfect choice for those seeking a wholesome, homemade meal without the fuss.
Whether enjoyed as a cozy weeknight dinner or served to friends and family on special occasions, Lentejas con Chorizo is a beloved Spanish comfort food that stands the test of time. Its enduring popularity stems from its ability to provide a hearty, satisfying meal that warms the soul, making it a cherished part of Spanish culinary culture.
Wine Pairing 🍷
Take your lentils experience to the next level. We are pairing this stew with a single parcel, maritime red wine that's earthy, crunch, and spicy with good acidity.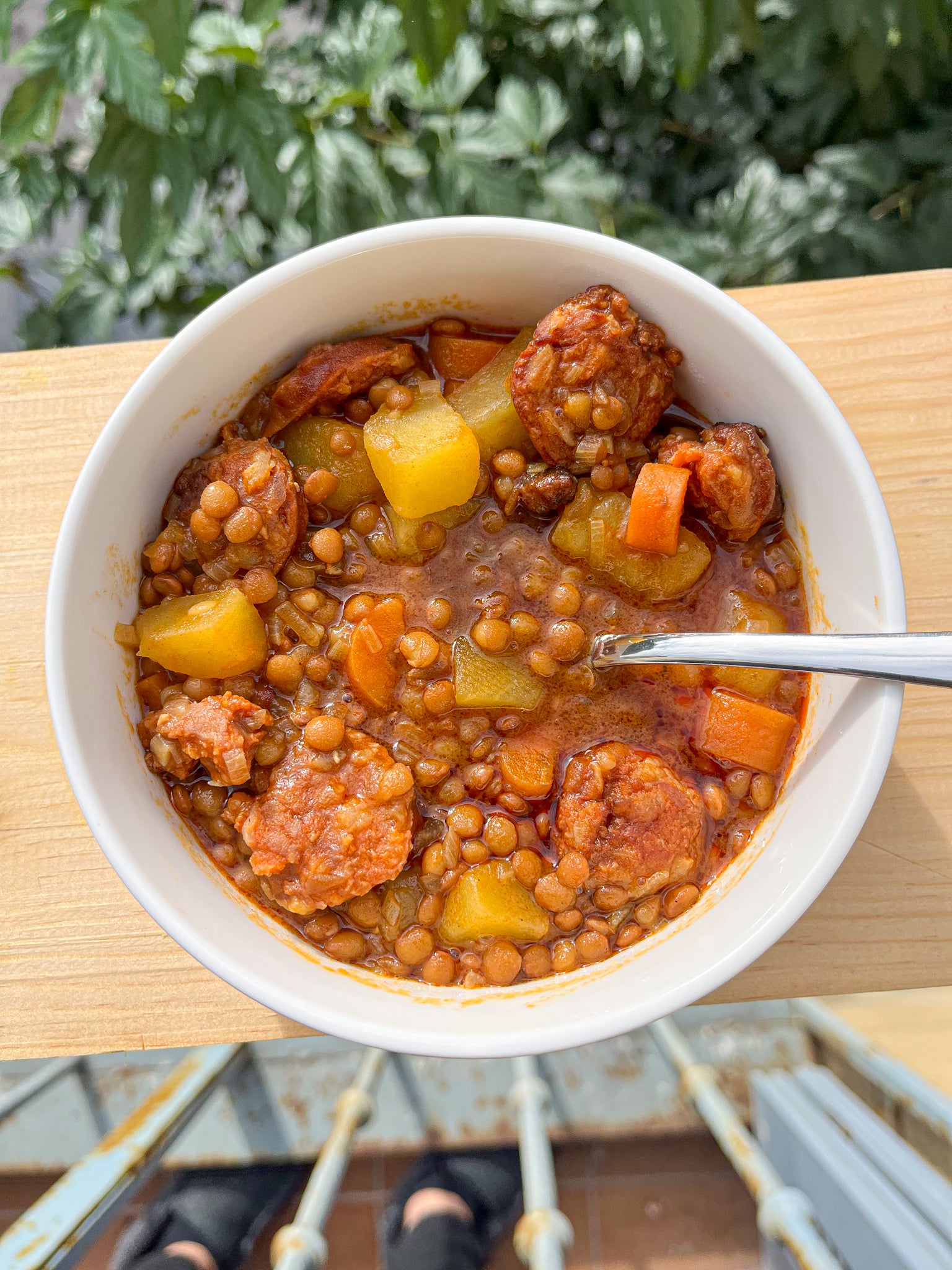 Enjoy your lentils!
The perfect recipe for a chilly weeknight in or a special weekend gathering with friends!